After two years of telework, artist and designer Yinka Ilori was ready to return to the office. Although the pandemic has caused a sense of isolation during the lockdowns, it has also fostered a sense of creative collaboration, a feeling Ilori hoped to bring with his new artist studio in the Park Royal area of ​​London. He tapped on Sam Jacobprinciple of Sam Jacob Studio and former director of FAT Architectsto design a space that would continue the theme of community and unity.
In the spirit of collaboration, learning and sharing, Jacob and Ilori designed the space during lockdown, leveraging technology like video calling and digital sketching to bring the office to life. It has three separate areas for workstations – an office, an exhibition and an archive space – as well as a common table and kitchen. When the need arises, curtains and sliding doors can create privacy at any time to ensure a multifunctional environment.
Ilori's Anglo-Nigerian heritage and upbringing on an estate in Islington served as inspiration for the artist's studio. Layers of color and playful elements are created through displays of Ilori homewares, limited edition prints and models of past and present works. A mural that says "Love always wins" completes the collaborative space.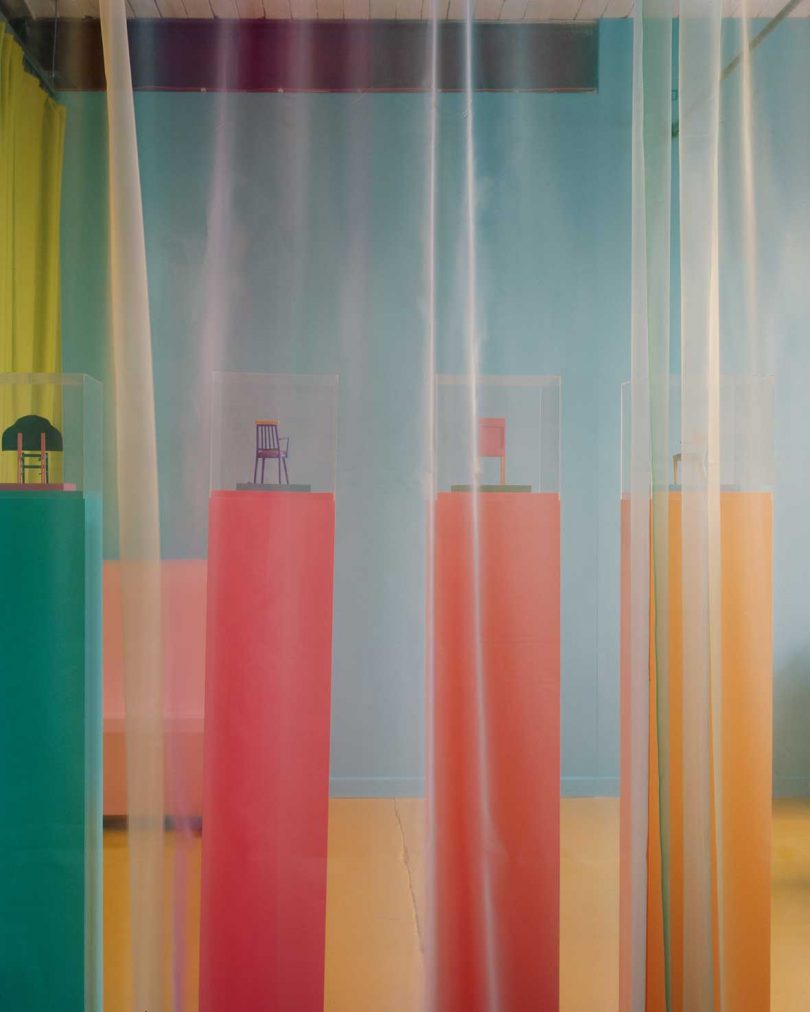 Photos by Lewis Khan.